---
What COVID-19 Means for Ecommerce
Consumer habits and needs are shifting in the midst of COVID-19. It requires brands and retailers to meet these needs with technology developed to streamline purchase decisions and offer much-needed guidance and assistance.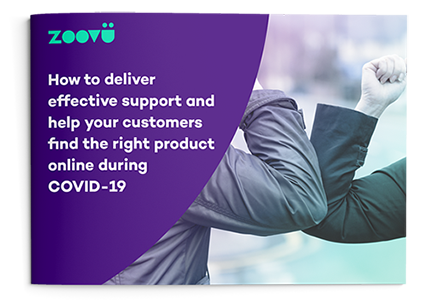 Zoovu surveyed over 1500 consumers to understand how businesses can better support buyers while shopping online. Right now, digital commerce is the only option for consumers to search and buy products, it's time to get ahead.
In this report you will learn:
What the most important consumer expectations are and how COVID-19 creates urgency to meet them
Why adopting conversational search is critical
Best practices and strategies for offering guidance and assistance
How Zoovu can help you guide customers to purchases
Download this report to learn how you can provide effective customer support in uncertain times.